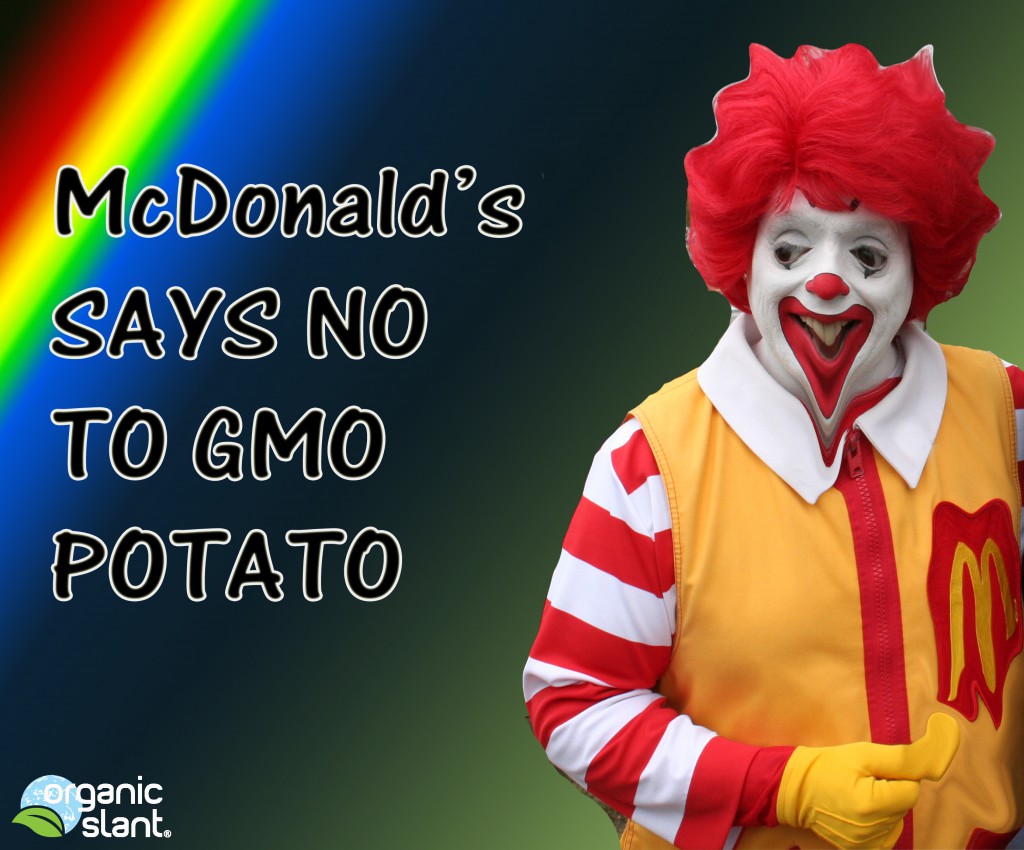 (Organic Slant) The McDonalds Corporation has stated that they will not sell french fries made from the recently approved "Innate" genetically engineered potato.
The Capital Press reported that a McDonalds spokesperson stated, "McDonald's USA does not source GMO potatoes nor do we have current plans to change our sourcing practice."
Genetically Modified Organisms and genetically engineered food products have been the subject of controversy for the last several years as consumers worry about ingesting foods in the absence of long-term studies on the impact on human health.
The Innate potato was approved by the United States Department of Agriculture on November 7th. The potato is engineered by the Simplot corporation. The company engineered the potato's DNA to produce less of a suspected carcinogen. It has also been designed to resist bruising.
The potato is one of a handful of GE products that have been approved by the US government over the last few years. Activists around the nation have continued to raise awareness around the products. Critics suspect the food of being hazardous to health and promoting increased use of pesticides. Opponents also call out the crony partnerships between corporations like Monsanto and Syngenta and the US government.