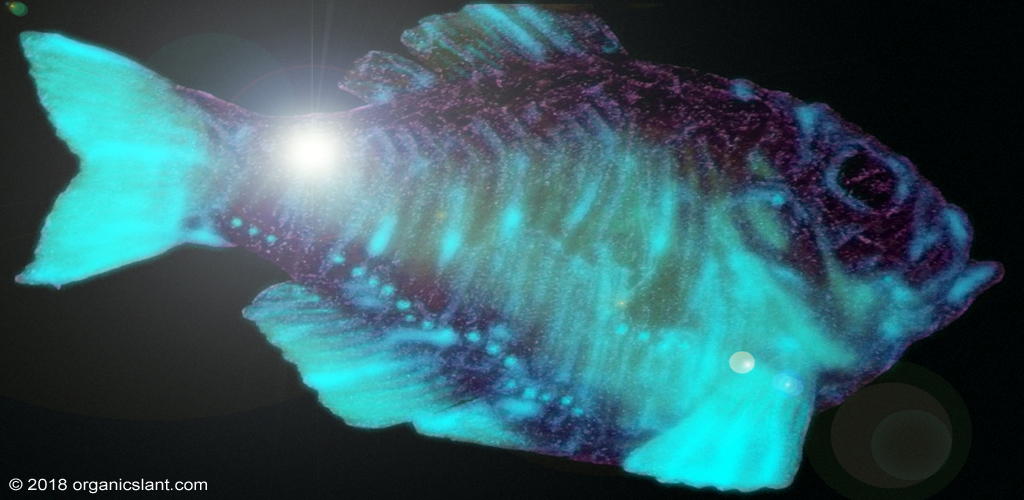 Fukushima radiation continues to contaminate West Coast fish.
In early December, a number of news agencies reported seaborne radiation from Japan's Fukushima Nuclear plant was detected in the Pacific Ocean along on the West Coast.
The plant, which first leaked radiation into the Pacific in 2011 following a massive earthquake and tsunami that killed nearly 16,000 people, is feared to still be contaminating the ocean.
The impact of the radiation in the Columbia River—and on migratory salmon that spend their developmental years in the Pacific—is still relatively unknown, but recent studies point to causes for concern.
Last year, the Okanagan Nation Alliance found Cesium-134, the so-called fingerprint of Fukushima, in sockeye that had migrated up the Okanogan River to British Columbia.
Now, a study by Upper Columbia United Tribes has found trace amounts of radiation in Columbia River sockeye as well as Chinook salmon, UCUT biologist Marc Gauthier said Tuesday to the Colville Business Council's Natural Resource Committee.
And though Gauthier said the levels discovered are less than 5 percent, the action level for human consumption set by health and safety standards, the amount was measurable.
According to Gauthier the ONA tested for cesium-134, but nuclear science experts suggested UCUT look for cesium-137, a derivative of cesium-134 that has a much longer half-life.
In the Columbia River salmon, UCUT found no cesium-137 but did find trace amounts of strontium-90, which is another Fukushima radionuclide, according to Gauthier.
"There's some unknowns, some questions that this information raises," said Gauthier.
One question, he noted, is why ONA found cesium-134 but UCUT did not find the derivative cesium-137.


The former has a half-life of 2.06 years, meaning the isotope should only survive in that form for just over two years. After a several years in the ocean—i.e. as the radiation moved away from Fukushima toward the West Coast—scientists believe cesium-134 should have broken down and cesium-137, with its longer half-life, should have been found.
But one hypothesis could be that salmon spend developmental years closer to the Japanese coast where radiation is much stronger, Gauthier said. He said that despite these questions, the UCUT study was a success as it provides baseline numbers in case of future events.
"People will identify that they have radionuclides in the river, and if you don't have what they call baseline data, often times the powers that be make the argument, 'This is just background radiation,'" said Gauthier. "Point being, it seemed really appropriate to get baseline data, in case anything enters our river down the road, we will have numbers to show this is where we were in 2016."
The UCUT study, which used fish tissue samples from two Chinook and two sockeye salmon in the Columbia River, also found levels of dioxins and furans, mercury and PCBs, according to Gauthier.