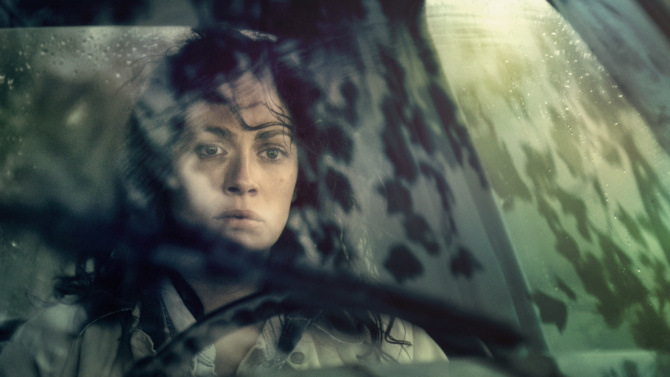 RUNOFF  explores what might a loving wife and mother do in hopes of pulling her family from the brink of financial disaster?
The beauty of the land cannot mask the brutality of a farm town. As harvest draws near, Betty confronts a terrifying new reality and will go to desperate lengths to save her family when they are threatened with being forced from their land.
An old friend, struggling to keep his own farm profitable by any means necessary-offers Betty a way out. She refuses to get involved, but as the pressures mount for her family and they are on the brink of eviction, her husband, Frank, reveals that he is seriously ill.
How far will one to go to take care of one's own? Recalling all that is heartland Americana, this film combines an ecological urgency with a compelling yet sensitive story.
Highly charged topics such as antibiotic-filled milk, exposure to toxic chemicals, factory farms, 2,4-D and glyphosate, uninsured migrant workers, and crop dusters spraying pesticides on fields where children are roaming below.
In RUNOFF, writer/director Kimberly Levin—who originally trained as a biochemist—subtly drives home concerns over environmental consequences of some farming practices deftly woven through the story of a strong woman in distress. The striking cinematography provided tranquil counterbalance to Betty's inner turmoil.
Produced By: Kurt Pitzer
Starring: Joanne Kelly (Warehouse 13, Hostages), Tom Bower (Independent Spirit Award nominee, Crazy Heart, Die Hard 2), Neal Huff (The Grand Budapest Hotel, Moonrise Kingdom, The Wire), Alex Shaffer (Win, Win, Lifeguard)
Here, Levin passionately and eloquently provides insight into her work: