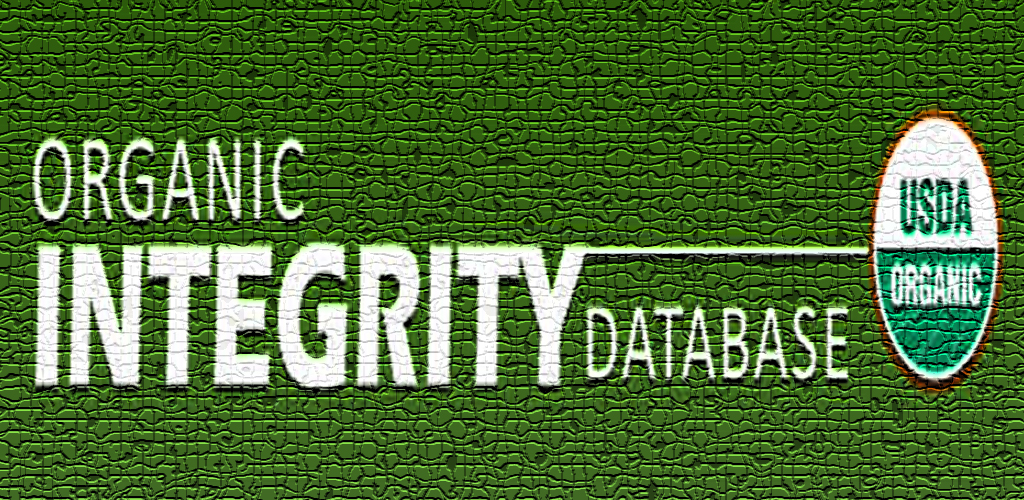 Find a specific certified organic farm or business, or search for an operation with specific characteristics.
Listings come from USDA-accredited certifying agents.
The current list is a snapshot from January 2015, with all businesses and partial product lists.
New listings will be posted throughout Fall 2015.
You can download Microsoft Excel workbooks with full data sets from: 2014, 2013, 2012, 2011, 2010.
Only certified operations can sell, label or represent products as organic, unless exempt or excluded from certification.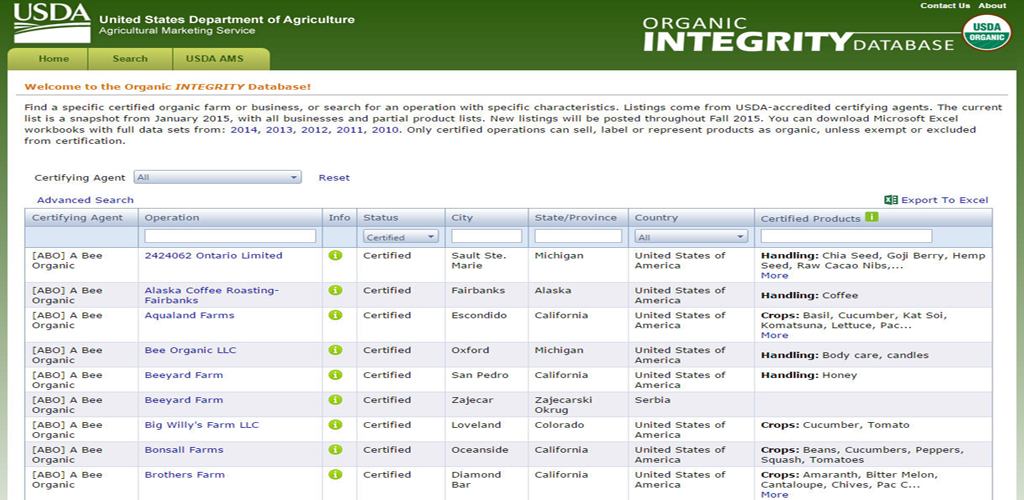 Click here or on database listing above