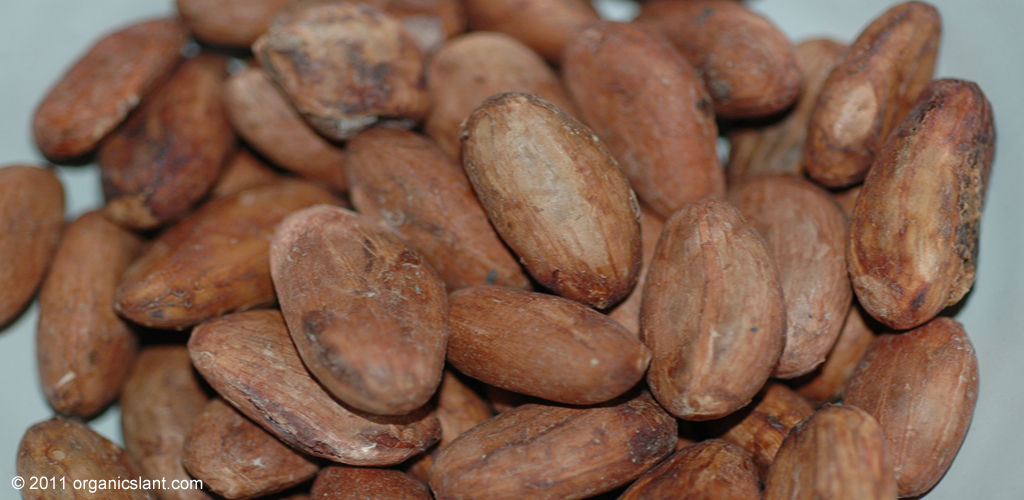 A 2011 Harvard study found that organic compounds called flavonoids that are contained in cacao (the bean used to make chocolate) are associated with reduced blood pressure as well as improved blood vessel health, cholesterol levels and general blood flow.
"All of these things are protective against heart disease," says Eric Ding, PhD, conductor of the study and a professor of nutrition and epidemiology at the Harvard School of Public Health. "But the HDL findings – the increase in good cholesterol – nobody knew about that until our study, as well as the improved blood flow."
Ding's recent analysis of 24 studies showed that cocoa's polyphenolic flavonoids can lower blood pressure and bad cholesterol, raise HDL (good cholesterol) and help ward off diabetes, because they improve blood vessel health.
The conclusion suggested that the intake of cocoa polyphenols may modulate inflammatory mediators in patients at high rish of cardiovascular disease. These anti-inflammatory effects may contribute to the overall benefits of cocoa consumption against atherosclerosis. The study was published in the November 2009 issue of the American Journal of Clinical Nutrition.
But if you're eating chocolate, Ding says you'd need to eat 33 bars of milk chocolate or eight bars of dark chocolate to get the same 400 to 500 milligrams per day of cocoa flavonoid levels, which is what it takes to affect health.
The perceived benefits of cocoa date back to the ancient Mayans, who mixed ground roasted cocoa beans with spices to make a fortifying drink. These days, cocoa is often processed with fat, sugar, and sometimes milk to mask the bitter flavor. The problem: this processing lowers flavonoid content and adds calories. Not all chocolate is equal.
Don't go around eating every chocolate bar you see. "Eighty percent of the chocolate we consume in this country in not healthy," says Joseph Maroon, MD, professor of neurosurgery at the University of Pittsburgh and author of The Longevity Factor. "It's pure sugar and doesn't have the flavonoids in it from the original cacao tree and bean." Pick dark chocolate that has at least 70% to 75% cacao, because it has more flavonoids.
Cacao has been enjoyed for its health and invigorating properties in South American cultures for thousands of years. The bean of the cacao plant is the nutritional and flavorful source for all chocolate and cocoa products. Cacao contains a naturally rich supply of antioxidants and is an excellent source of dietary fiber. It is also known to be one of the hightest dietary sources of magnesium and possesses many other essential minerals in significant quantities.