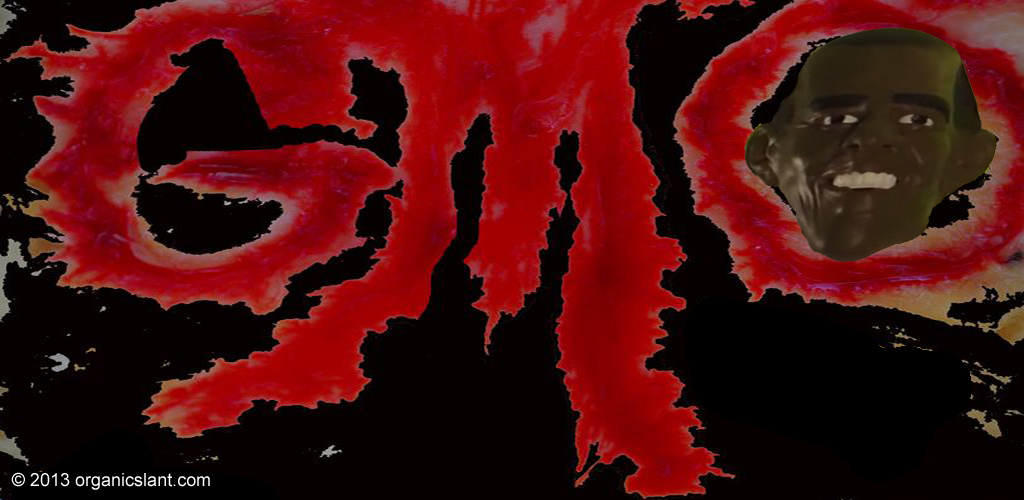 President Barack Obama has signed H.R. 933, which contained the Monsanto Protection Act, into law. President Obama failed to live up to his promise to protect the American people and label GMO's.
Hidden inside a short-term congressional resolution that averts a government shutdown is an alarming rider that protects genetically modified seeds from lawsuits in the event of potential health risks.
Last week, the House of Representatives voted 318-109 to accept the Senate's amendments to HR 933, the Consolidated and Further Continuing Appropriations Act of 2013, a resolution that approves short-term funding of the federal government through the end of the fiscal year. President Barack Obama signed the measure on Tuesday, avoiding a government shutdown which would have occurred on March 27 when the current funding runs out.
But tucked away inside HR 933 is section 735, officially known as the Farmer Assurance Provision, a biotech rider that critics have dubbed the 'Monsanto Protection Act.'
According to the Austin Chronicle, the provision "essentially deregulates genetically modified organisms (GMOs) by allowing the US Department of Agriculture to override judicial rulings and grant temporary permits for conventional farmers to plant and grow genetically modified crops while pending review."
The New York Daily News reports that the measure limits the ability of judges to stop corporations or farmers who purchase their genetically modified seeds from either growing or harvesting their crops even if courts find evidence of health risks from consuming them.
Although the rider will only remain in effect for six months, critics claim that it sets a troubling precedent.
"This dangerous provision… strips judges of their constitutional mandate to protect consumer and farmer rights and the environment, while opening up the floodgates for the planting of new untested genetically engineered crops, endangering farmers, citizens and the environment," the group Food Democracy Now!, which led efforts to strike the Farmer Assurance Provision from the Agricultural Appropriations bill, wrote on its website.
Monsanto and other corporations and lobby groups also spent more than $45 million in a successful effort to defeat Proposition 37, an initially popular California ballot initiative that would have required the labeling of many GMO foods.
Back in 2007, a presidential candidate named Barack Obama declared that foods that include ingredients from genetically modified crops should be labeled. As president, he vowed, he would strive to "let folks know when their food is genetically modified, because Americans have a right to know what they're buying." GMO labeling is a reasonable and common sense solution to the continued controversy that corporations like Monsanto, DuPont and Dow Chemical have created by subverting our basic democratic rights, but it is a basic right that citizens in 62 other countries around the world already enjoy, including Europe, Russia, China, India, South Africa and Saudi Arabia.