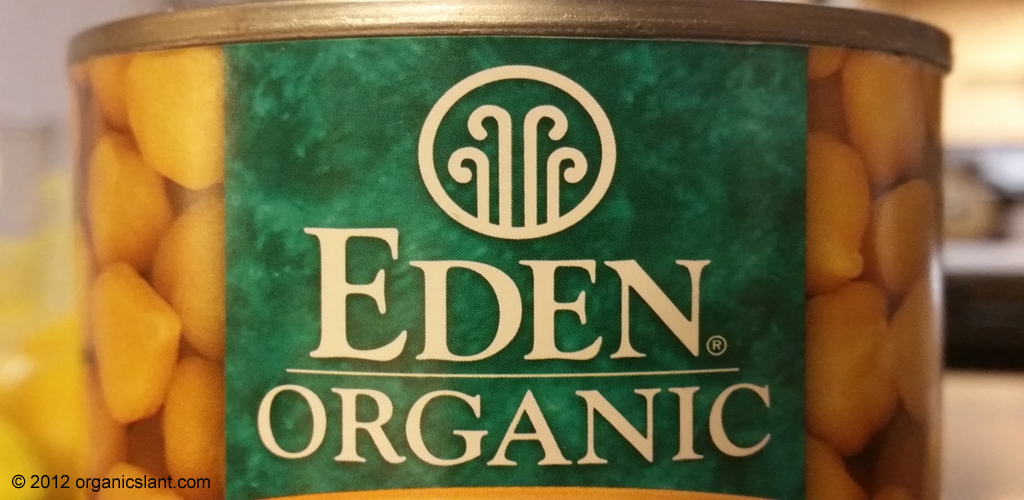 You can sleep better knowing that Eden Organic's cares about keeping it clean. No BPA in the cans, no non-organic ingredients used, and sodium is low. If you like the convenience of canned beans, Eden Organic is the way to go.
Canned food not only provides long term storage and survives external contamination, but also provides a back up in the event of a food shortage. However, it turns out that most canned foods (even "USDA Organic") contain plastic liners that leach potentially dangerous chemicals into the food. The most notable contaminant is Bisphenol-A (BPA), a powerful hormone disruptor that has been linked to cancer, birth defects and other health problems. Eden Organic does not contain any BPA!
Bisphenol-A-Free Cans
Nowadays most food companies have jumped on the "organic" bandwagon, but how much do these companies really care about your health? Sure, they are more than happy to change the label and charge more, but will they pay more to protect you? Even in an economic crisis? The following two companies were the only ones found to offer any canned food that is free of BPA.
1. Eden Foods (Organic Canned Beans)
Eden confirms on their web site that they do not use BPA in their canned beans. Eden foods has been in the organic business for 40 years now. They had the foresight to avoid using BPA in their cans nearly a decade ago. Way back in the 1900`s they opted for a more expensive plant-based can-liner for all but their highly acidic canned tomatoes. Canned beans come in a wide variety and are part of many recipes including Hummus (Garbanzo or Chick Peas), Chili (Pinto and Kidney beans), Bean dip (Refried and Black Beans), Bean salad (Navy, Aduki beans), Succotash (Lima or Butter Beans) and Baked Beans (coming soon!). Price: $1.59 – $1.99 per 15 oz. can (about $2 per pound).
A principled natural food company – Organic food no longer has to be natural!
Independently owned and operated for over 43 years
Only the finest food that can be procured from growers and handlers we know and trust
Doing everything it takes to acquire the absolute best, no shortcuts
Full transparency – complete disclosure of ingredients and all handling
Great tasting food that is pure & purifying
All Eden facilities rated Superior, AIB International's highest rating