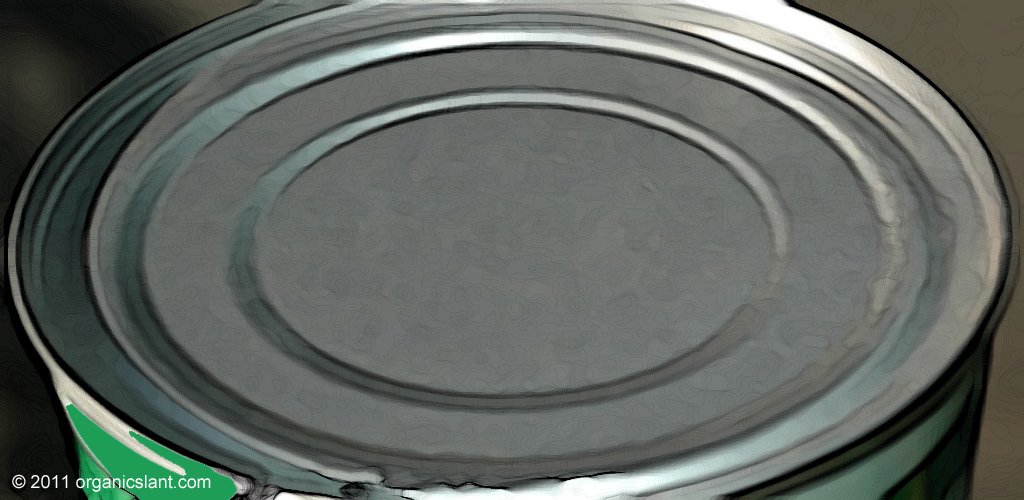 A new report released by the Breast Cancer Fund has found that Bisphenol A (BPA) is highly present in 6 different canned foods marketed specifically towards children. Every food sample tested positive for the chemical, with Campbell's Disney Princess and Toy Story soups testing the highest.
Exposure to BPA, used to make the epoxy-resin linings of the metal food cans, has been linked in lab studies to breast and prostate cancer, infertility, early puberty in girls, type-2 diabetes, obesity and attention deficit hyperactivity disorder. During the early stages of life, proper hormonal balance is essential for adequate growth and development. BPA, an estrogen-mimicker, can offset the hormonal balance of your body leading to conditions such as cancer and early puberty.
The new report, "BPA in Kids' Canned food," found BPA in the following canned food products (levels measured in parts per billion, or ppb, average of two samples)
Campbell's Disney Princess Cool Shapes, Shaped Pasta with Chicken in Chicken Broth 114 ppb
Campbell's Toy Story Fun Shapes, Shaped Pasta with Chicken in Chicken Broth 81 ppb
Earth's Best Organic Elmo Noodlemania Soup, USDA Organic 38 ppb
Annie's Homegrown Cheesy Ravioli, USDA Organic 31 ppb
Chef Boyardee Whole Pasta, Mini ABC's & 123's with Meatballs 20 ppb
Campbell's Spaghettios with Meatballs 13 ppb
The researchers concluded the study by discussing the health implications of BPA-laced food products that are being consumed by children nationwide.
"In all of these products – but particularly in the Campbell's Disney Princess and Toy Story soups – a child-sized serving could result in BPA exposure at a level of concern," says Gretchen Lee Salter, policy manager at the Breast Cancer Fund. "Consider the number of servings of canned foods – soups, pastas, vegetables, fruits – that a child eats in a week, in a year, and then thoughout her developing years, and you start to see the urgency of getting BPA out of food cans."
Some canned food companies are already switching to a BPA-free can liner or changing their food packaging altogether. Eden Foods, for example, uses an oleoresinous c-enamel, which is a mixture of an oil and a resin extracted from plants, for some of its canned foods. While some other companies say they are using BPA alternatives, they are not transparent about the alternatives they are using.
To establish its prevalence in food, The Independent surveyed manufacturers of the UK's 20 best-selling tinned foods. Although it is not stated on tins, BPA is used in the linings of 18 out of the 20 products. All the companies said their products were safe because the levels of BPA leaching out into food were so low that they were safe.
The presence of BPA is not limited to childhood food products, however. Another study found BPA to be present in 18 out of 20 most popular food cans.
Brand | Maker | Contains BPA?
Heinz classic soup | Heinz | YES
John West canned fish | John West | YES
Heinz Baked Beans | Heinz | YES
Princes canned fish | Princes | YES
Napolina tomato products | Princes | YES
Branston Baked Beans | Premier Foods | YES
Tesco canned fish | Tesco | YES
Sainsbury canned fish | Sainsburys | YES
Green Giant Niblets | General Mills | YES
Princes Corned Beef | Princes | YES
Fray Bentos canned pies | Premier Foods | YES
Heinz Big Soup | Heinz | YES
Baxter's Favourites Soup | Baxters | YES
Tesco Value tomato products | Tesco | NO
Asda canned fish | Asda | YES
Spam Chopped Ham/Pork | Spam | YES
Heinz Long Spaghetti | Heinz | YES
Heinz Beans with Pork Sausages | Heinz | YES
Tesco Value canned fish | Tesco | YES
Tesco canned fruit | Tesco | NO
In January of 2010, even the US Food and Drug Administration reported concerns over BPA contamination. In a statement, the agency said that it was "taking reasonable steps to reduce human exposure" within the national food supply
What can you do? Buy fresh vegetables as much as you can. Some food you can get from a can like olives or chick peas. But you'll have to do some research. Write or call that 1-800 number that asks for your question or comment on the back of most products. Learn the forgotten art of canning, use glass jars instead of cans. Remember, canned food is DEAD!