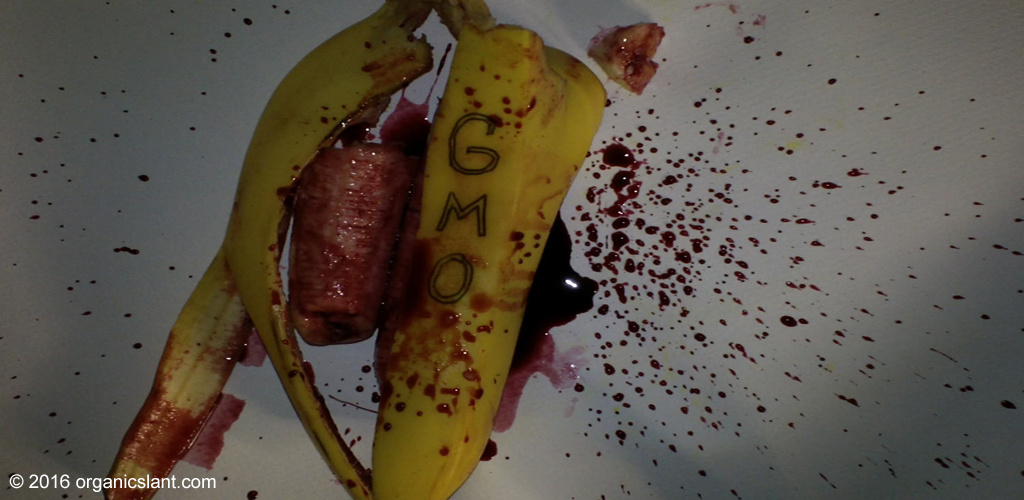 On behalf of the Gates Foundation, researchers at Iowa State University will be paying students to eat genetically modified bananas.
According to The Des Moines Register, these genetically modified bananas were developed by scientists at the Queensland University of Technology in Australia. The bananas have allegedly been developed to help produce Vitamin A and has been targeted towards people living in African countries.
Biotech companies and the creators of GMO's always say that their products are going to save the world, but they usually fall short of their expectations and come along with a nasty list of side effects and unintended consequences.
Wendy White, one of the lead researchers promoting this study, wrote in an earlier statement that these bananas can help children with vitamin deficiencies.
"In Uganda and other African countries, vitamin A deficiency is a major contributor to deaths in childhood from infectious diseases. Wouldn't it be great if these bananas could prevent preschool kids from dying from diarrhea, malaria or measles?" White said.
Of course, that would be great, but there is no guarantee that these bananas will actually have the desired effect.
White and her team are offering female volunteers $900 dollars to eat the untested bananas. The volunteers will eat three bananas each, one of which would be the genetically modified species.
This study is one of the first human feeding trials of a genetically modified product, and there has been no prior animal testing of this product. Thus, ISU students are being asked to be the first to consume a product of unknown safety.
The study has been delayed for over a year because of resistance from activists who say that the trial is unsafe, but now the team is planning to go ahead with the experiments anyway.
In a statement this week, food-safety activists criticized the study, saying that "ISU students are being asked to be the first to consume a product of unknown safety. The study is not being conducted in a transparent manner, and concerned ISU community members have not been able to receive answers to the research design, risks, nature of the informed consent given by the subjects and the generalizability of the study."
Beyond the possible harm to students, the banana may have negative long-term impacts on Ugandan agriculture.  Many banana varieties serves as staples in Ugandan diets. Ugandans have the right to have access to safe, nutritious, and culturally appropriate food. A coalition of over 100 U.S., African and international organizations expressed concerns in an Open Letter that genetically-modified bananas are not meant to serve such a purpose, and that this crop will have an adverse affect on Ugandan agriculture, food security and food sovereignty.
Interestingly, only women ages 18-90 years old will be enrolled in the study.
The activists said that over 57,000 people have signed a petition demanding an end to the study, but it is planned to go forward as scheduled this year.