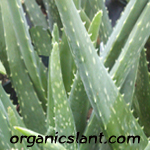 (Organic Slant) All-natural beverage importer and distributor Epicurex launched Aloic, a fusion of organic aloe vera juice and added pulp. The product will be available in major supermarket chains and through Amazon.
Whenever you feel like grabbing a soft drink, stop and think ALOIC. One taste will convince you that going for the good stuff is a better choice for your healthy lifestyle. Not only will you get a delicious, refreshing drink containing real aloe vera pulp, you'll get the proven health benefits of this legendary plant, once reserved only for ancient Egyptian royalty.
The health benefits of this preservative free aloe vera juice are numerous: it is great for digestive tract, stabilizing blood sugar, weight loss, reducing high blood pressure, recovery from injury, lowering high cholesterol and much more.
Feel the healthy influence of this natural korean aloe vera drink and make it part of your daily ration to experience even more benefits! You'll be surprised at the pleasant and refreshing grapy taste of Aloic. It's just what you need on hot summer days. And you'll know for sure, it can only be ALOIC.
Warning
MAJOR WARNING. ALOE SHOULD NOT BE INGESTED OR USED EXTERNALLY DURING PREGNANCY. IN EARLY PREGNANCY, BECAUSE OF A SLIGHT LAXATIVE EFFECT IT CAN CAUSE MISCARRIAGE. IN LATE PREGNANCY IT'S LAXATIVE EFFECT CAN CAUSE A MERCHROMIUM(SP) PROBLEM FOR THE BABY. ALSO, SHOULD NOT BE USED OR INGESTED IF BREASTFEEDING FOR THE SAME BASIC REASON.