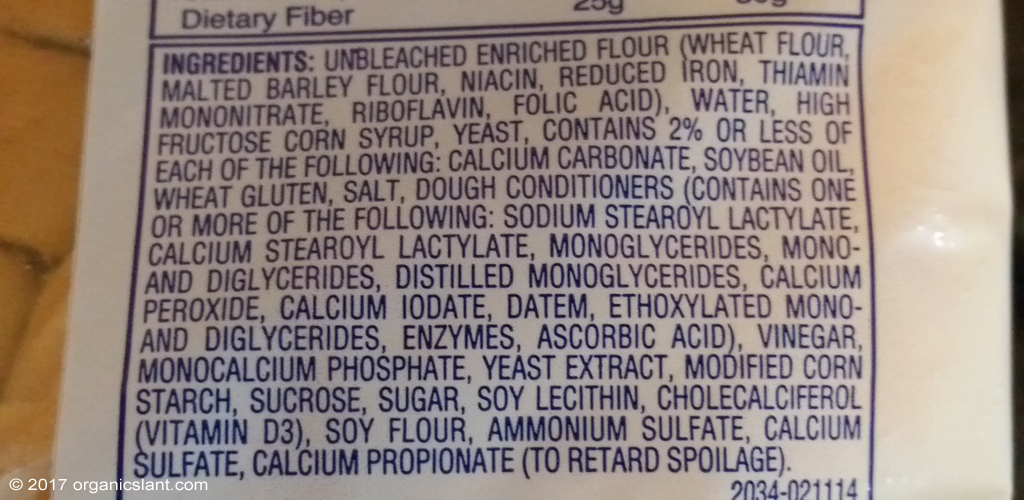 Most of household food budgets are spent on processed foods, the majority of which are filled with additives and stripped of nutrients. Discover which common ingredients in the foods you eat pose the greatest risk to your health.
Ultra-processed foods are formulations of several ingredients. Besides salt, sugar, oils and fats, they include substances not generally used in cooking, such as flavourings, emulsifiers, and other additives designed to mimic the qualities of 'real foods'.
Ultra-processed foods include mass produced soft drinks; sweet or savoury packaged snacks; confectionery and desserts; packaged baked goods; chicken/fish nuggets and other reconstituted meat products; instant noodles and soups.
'Ultra-processed' foods make up more than half of all calories consumed in the US diet, and contribute nearly 90% of all added sugar intake.
Cutting back on the consumption of ultra-processed foods could be an effective way of curbing excessive added sugar intake.
Pay attention to the little-known, flavor-enhancing, often lab-generated chemicals that manufacturers pump into food to cut costs and keep you hooked? Just because it isn't making you fat doesn't mean it's not rotting you inside and out.
READ LABELS.
KEEP HEALTHY INGREDIENTS IN AND BAD INGREDIENTS OUT.
acesulfame-potassium (acesulfame-K)
ammonium chloride
ammonium sulfate
artificial colors
artificial fats
artificial flavors
artificial preservatives
artificial sweeteners
azo dyes
azodicarbonamide
bacteriophage preparation
benzoates in food
benzoyl peroxide
benzyl alcohol
BHA (butylated hydroxyanisole)
BHT (butylated hydroxytoluene)
bleached flour
bromated flour
brominated vegetable oil (BVO)
BST (bovine somatotropin)
butane glycol
calcium bromate
calcium disodium EDTA
calcium peroxide
calcium propionate
calcium saccharin
calcium sorbate
calcium stearoyl-2-lactylate
caprenin
caprocaprylobehenin
carmine (cochineal)
certified colors
cotton seed oil
cyclamates
datem
dimethlpolysiloxane
dioctyl sodium sulfosuccinate
disodium calcium EDTA
disodium dihydrogen EDTA
disodium guanylate
disodium inosinate
dl-alpha-tocopheryl acetate
EDTA
erythrosine
ethyl vanillin
ethylene oxide
ethylenediamine tetraacetic acid EDTA
ethyocyquin
FD & C colors
gardenia blue
glucose-fructose syrup
GMP (disodium guanylate)
gold leaf
hexa-, hecta, and hepta-esters of sucrose
high fructose corn syrup
hydrogenated oil or fat (artificial trans fats)
hydrogenated starch hydrolysate
IMP (disodium inosinate)
Inosine monophosphate
irradiated foods
isoglucose
lactic acid esters of monoglycerides
lead soldered cans
Margarine
methyl silicone
methylene chloride
microparticularized whey protein
aceytylated esters of mono and diglycerides
Diacetyl tartaric and fatty acid esters (DATEM) of mono and diglycerides
lactylated esters of mono and diglycerides
monosodium glutamate (MSG)
natamycin-cheese slices, crumbles, shreds
neotame
nitrates/nitrites
Oil, solvent extracted
oxystearin
partially hydrogenated oil
polydextrose
polysorbate 60
polysorbate 65
polysorbate 80
potassium benzoate
potassium bisulfite
potassium bromate
potassium hydroxide
potassium metabisulfite
potassium nitrate
potassium sorbate
propionates
propionic acid
propyl gallate
propylene glycol
propylene oxide
propylparaben
Ractpamine
rBGH
saccharin
sodium acid sulfate
sodium aluminum phosphate
sodium aluminum phosphate
sodium aluminum sulfate
sodium benzoate
sodium bisulfite
sodium diacetate
sodium erythorbate
sodium glutamate
sodium hexametaphosphate
sodium lauryl sulfate
sodium metabisulfite-food additive
sodium nitrite
sodium propionate
sodium silcoaluminate
sodium stearoyl-2-lactylate
sodium sulfite
sodium thiosulfate
sodium tripolyphosphate
solvent extracted oils
sorbic acid
stannous chloride
succinic acid
sucralose
sucroglycerides
sucrose acetate isobutyrate
sucrose ester
sucrose polyester
TBHQ (tertiary butylhydroquinone )
tetrasodium EDTA
transfats
Transglutaminase
vanillin