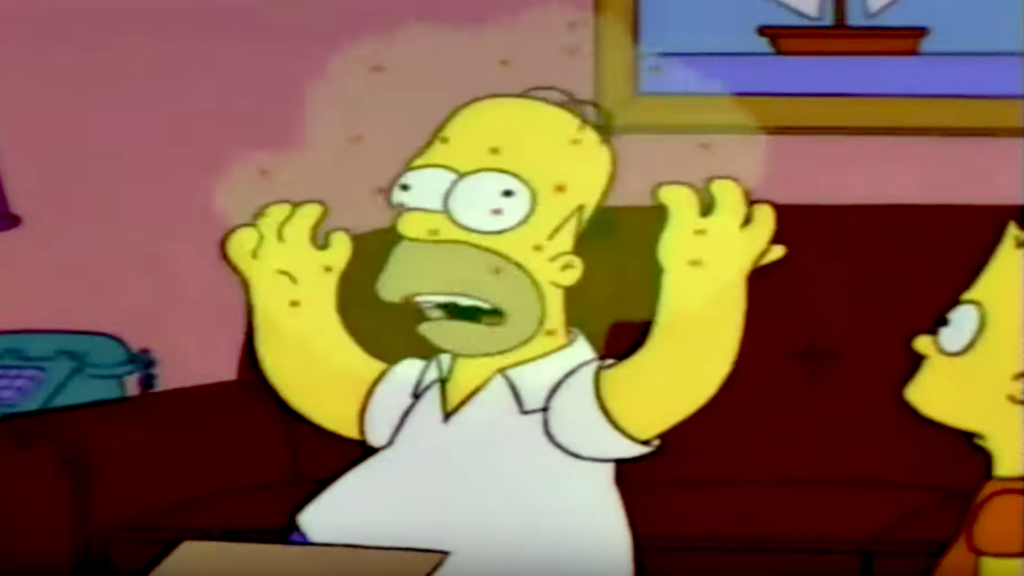 Did The Simpsons predict the coronavirus? Fans claim the storyline about flu outbreak spreading from Japan to the US bears eerie similarities to deadly outbreak.
In the episode from 1993 a virus called Osaka Flu spreads through Springfield. Scenes show juicers being packed into boxes as sick workers cough over them. There are similarities between the show and current outbreak.
Some might say it's a bit of a stretch, but two different past episodes of The Simpsons eerily predicted the current outbreak of novel coronavirus.
Though a mainstream media tried to debunk the connection as "fiction," a comparative look at the two episodes – Episode 21 of Season 4 and Episode 6 of Season 22 – speak for themselves.
Episode 21 of Season 4 centers around a flu that spreads abroad from Osaka, Japan, infecting packages exported from the country to the United States. While the obvious disparity is that it's Japan rather than China, what's depicted is suggestive of what we're now seeing with the coronavirus.
"Please don't tell the supervisor I have the flu," one of the Japanese cartoon characters is heard stating to a fellow factory employee in a clip from the episode.
All on its own, this episode could be disregarded as a coincidence. But when paired with Episode 6 of Season 22 of The Simpsons, the predictive programming becomes even more compelling.
In this later episode, a creepy group of globalist plotters is seen sitting around a large, oval table in some kind of bunker trying to come up with the next "phony crisis" to "put Americans back where they belong," one of the characters is heard stating.
"This can't be a made-up disease," one of the others also responds. "The only moral thing to do is release a deadly virus into the general public."