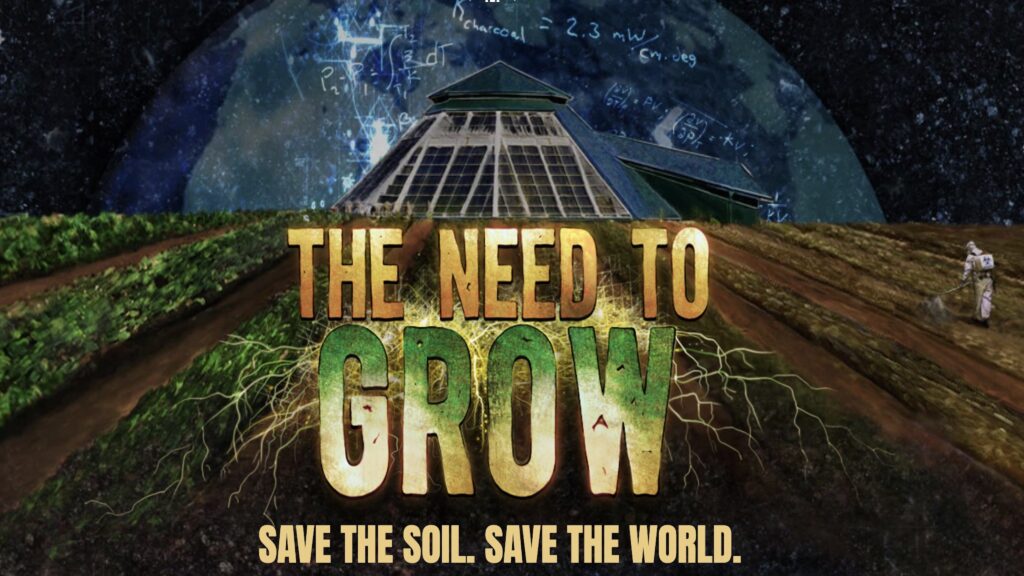 In a race against the end of farmable soil, three individuals fight for change in the industry of agricultural food production, calling for a revolution.
"The Need to GROW" delivers alarming evidence on the importance of healthy soil — revealing not only the potential of localized food production working with nature, but our opportunity as individuals to help regenerate our planet's dying soils and participate in the restoration of the Earth.
With an estimated 60 years of farmable soil left on Earth, The Need To GROW is a character driven story of innovators behind decentralized solutions and cutting edge technologies.
Underdog leaders face unpredictable challenges as they fight to heal our broken food system and regenerate the planet's dying soils.
A Story of Resilience
The Need To GROW explores both the opportunities, and the struggles, of challenging the status quo with real world solutions.
The inspiring stories are supported by  featured experts Dr. Vandana Shiva (Physicist and Agroecologist), Paul Stamets (world-renowned Mycologist), David King (Master Gardener and founder of SLOLA), Douglas Gayeton (founder of Lexicon of Food), Jeffrey Smith (author of Seeds of Deception), Kathy Kellogg Johnson (composting expert), and Permaculture Guru Larry Santoyo.