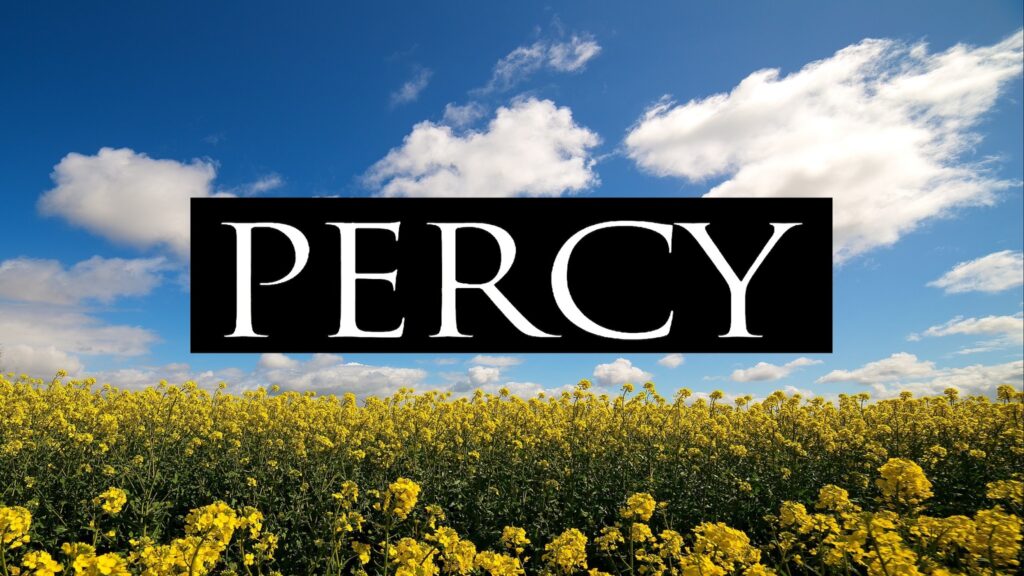 Follow the story of small-town farmer Percy through his battle with Monsanto, when the company's GMO canola was discovered in the then farmer's crops.
Based on events from a 1998 lawsuit, PERCY follows Saskatchewan farmer Percy Schmeiser, who challenges a major conglomerate when the company's genetically modified canola is discovered in the 70-year-old farmer's crops.
As he speaks out against the company's business practices, he realizes he is representing thousands of other disenfranchised farmers around the world fighting the same battle.
Suddenly, he becomes an unsuspecting folk hero in a desperate war to protect farmers' rights and the world's food supply against what they see as corporate greed.
Synopsis
Can you patent something that's alive?
Percy is based on the events of an independent canola farmer's six-year long crusade against global corporate monolith, Monsanto. Accused of growing the company's genetically modified organisms (GMOs) without a licence and forced to risk losing his land, 67-year-old Percy Schmeiser (Christopher Walken) takes his fight to the highest court, challenging the multinational's right to own life itself.
Publicly disgraced by the agrochemical giant, Schmeiser becomes all consumed by his fight for justice and soon he's neglecting his farm and family in his need to "set things right." As he begins to explore Monsanto's business practices, Schmeiser soon realizes his battle is not isolated.
Rather, he is fighting for hundreds of thousands of disenfranchised farmers around the world. Hitting the road to raise money for his defence, Percy talks to crowds large and small, building a movement. Suddenly, he is an unsuspecting folk hero and leader in a war to protect farmers' rights and the world's food supply against corporate greed.
What can an ordinary man do against global corporations that are more powerful than countries? The task seems insurmountable, hopeless. But Schmeiser and his wife, Louise (Roberta Maxwell), never give in to bullies and together they face the final battle against Monsanto's multi-million-dollar legal team.
Percy suits up with lawyer Jackson Weaver who is played by Zach Braff (Garden State, Scrubs) and gains support from anti-GMO activist Rebecca Salcau played by Christina Ricci.
Joining them, and Academy-Award winner Christopher Walken, are others in the film's impressive ensemble, including Roberta Maxwell as Percy's wife; Adam Beach as Percy's field hand Alton Kelly; Luke Kirby as Percy's son; Martin Donovan as Monsanto's lead lawyer Rick Aarons, and Peter Stebbings as Rebecca's NGO boss.