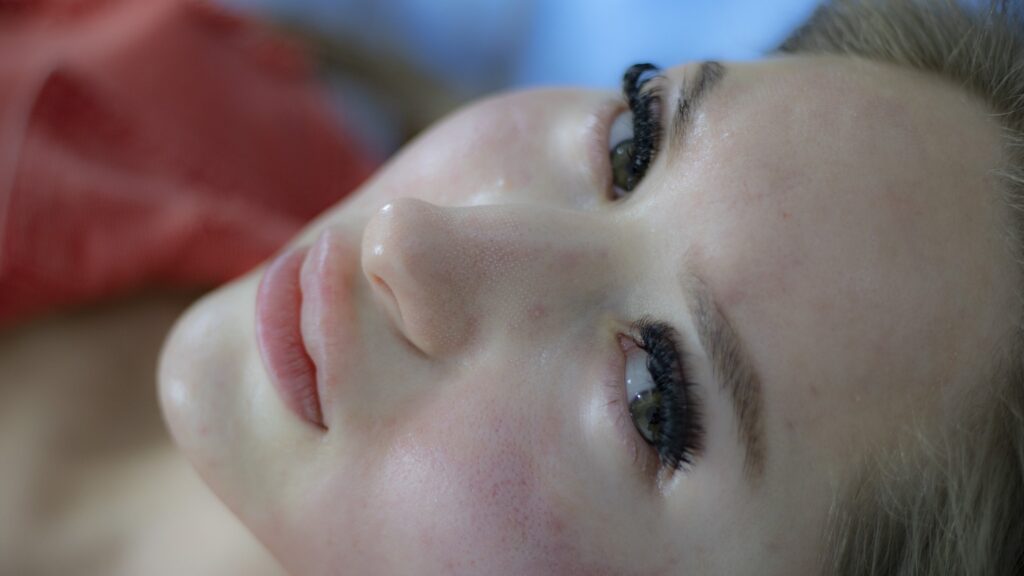 Burt's Bees, a pioneer in natural skin care, today announced its latest research findings on the benefits of nature-based ingredients, including bakuchiol, aloe and rice milk, to improve and restore skin health across various skin priorities, types and tones. The studies will be presented at the in-person and virtual Integrative Dermatology Symposium (IDS) from October 22 – October 24, 2021.
The latest research findings from Burt's Bees highlight:
Effectiveness and safety of bakuchiol and vitamin C to enhance appearance of acne-prone facial skin
Hydration benefits of nature-based moisturizer with hyaluronic acid and its potential to restore skin barrier function
Ability of natural origin body lotion containing aloe, rice milk and honey to improve skin barrier function and alleviate sensory discomfort thus improving quality of life
"At this year's hybrid Integrative Dermatology Symposium, we are proud to showcase the power of well-chosen natural origin ingredients to not only improve skin health and appearance, but also contribute to potential quality of life benefits for people with varied skin concerns," said Hemali Gunt, Ph.D., head of clinical and scientific affairs at Burt's Bees. "Clinically tested on a diverse range of skin types and tones, Burt's Bees skincare products replenish and restore skin health for patients with aging, sensitive or otherwise compromised skin."
Burt's Bees posters at IDS 2021 include:
Bakuchiol and vitamin C treatment improves appearance of facial skin – in vitro and clinical evaluations; Levy S. and Gunt H.; Oct. 22, 2021 poster presentation from 1:00-1:30 p.m. PT.

About the Research: To investigate the safety and effectiveness of a nature-based product containing bakuchiol and vitamin C in improving facial skin appearance, two studies were conducted:

An in vitro study of tissues treated with bakuchiol and vitamin C that demonstrated increased skin reflectance and fewer pigmented melanocytes compared to the control, proving the ability of the test product to even skin tone.
A 4-week clinical study of 44 women with mild to moderate hyperpigmentation and acne-prone skin demonstrated a statistically significant improvement in clinical scores of skin radiance, texture and smoothness with twice-daily topical treatment, reinforcing the safety and efficacy of the test product in patients with compromised skin.

Reinforcement of skin barrier by nature-based moisturizer containing hyaluronic acid utilizing an epidermal skin model; Gunt H. and Levy S.; Oct. 23, 2021 poster presentation from 1:00-1:30 p.m. PT.

About the Research: An epidermal skin model was used to evaluate the impact of a hyaluronic acid (HA)-containing nature-based moisturizer on epidermal hydration and levels of proteins essential in maintaining skin barrier function.

Results confirmed the epidermal barrier function benefits of the moisturizer in vitro by showing tissue increases in claudin-1 and involucrin thickness versus controls.
HA-containing nature-based moisturizer can help restore epidermal homeostasis and has the potential to extend its role beyond basic skincare maintenance into effective adjunct therapy in barrier dysfunction conditions.

Nature-based sensitive skin product alleviates sensory discomfort and improves skin barrier properties; Draelos Z., Gunt H. and Levy S.; Oct. 22, 2021 poster presentation from 1:00-1:30 p.m. PT.

About the Research: A single-center, open-label study was performed on 40 female subjects (20-65 years old) with clinically diagnosed sensitive skin conditions to assess the tolerability and efficacy of a nature-based body lotion containing aloe, rice milk and honey in improving barrier function and sensory discomfort.

Assessments included efficacy, tolerability, skin barrier function and a pre- and post-treatment survey related to subject's feelings of cutaneous discomfort and quality of life.
Results indicated that the nature-based body lotion can help restore epidermal homeostasis in sensitive skin including significantly improving smoothness, softness, dryness, erythema (redness) and skin barrier function. Subject assessments were also significantly positive, thus leading to an improved quality of life.
"More than 50% of adults reportedly suffer from sensitive skin,1 which can contribute to feelings of frustration or embarrassment and often negatively impacts quality of life," said Zoe Draelos, M.D., board-certified dermatologist in High Point, North Carolina, adjunct assistant professor of dermatology at Duke University and study investigator. "Our assessments showed that a body lotion containing aloe, honey and rice milk can hydrate and soothe sensitive skin as well as provide relief from unpleasant sensory responses, restore skin barrier function and lead to highly positive subject-reported improvements."