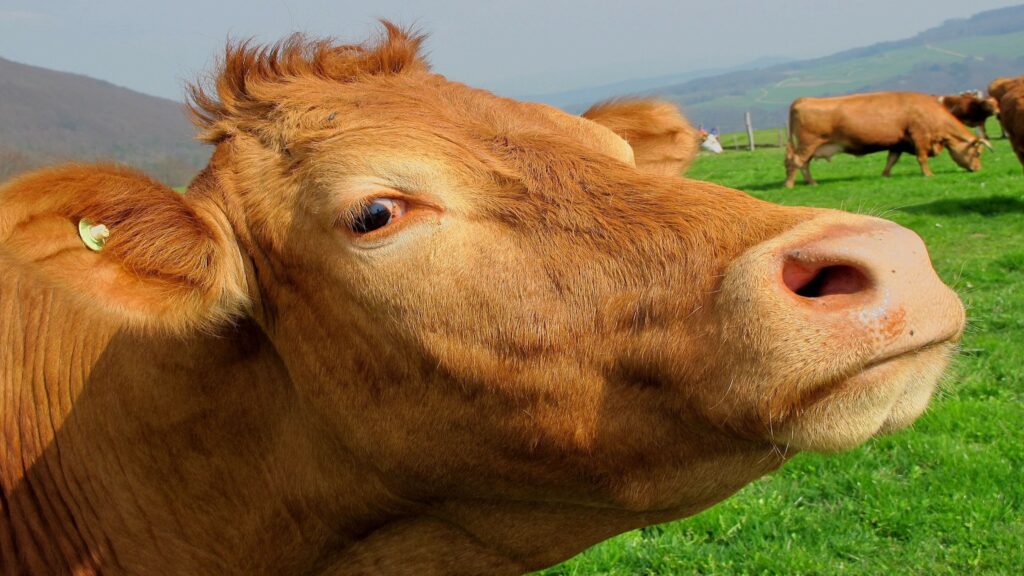 The Humane Society released a video of suffering "down" cows being tortured into standing up long enough to be considered "walkers" and therefore safe to eat by current USDA standards. The video also shows the California slaughterhouse processing cows too weak to be tortured into standing. In response to the video, the USDA forced a recall of 143 million pounds of beef that was already in the food chain, much of it already consumed in school lunches.
But horrible as the situation is, there is something more horrible, not covered (as usual) by corporate media.
The "process no downers" rule was instituted after the first mad cow was discovered in Eastern Washington. But the "mad cow" wasn't a downer.
As required by the European Union and Japan, mandatory testing of all cattle needs to be performed prior to slaughter.
You decide.
We bring you archival footage of the worker who killed the mad cow, testifying that it looked fine, was walking and just happened to arrive in a truck filled with genuine downers.
This is the story of an everyday guy who found himself at the center of the storm and who rose to the occasion to do the right thing. "I'm proud to be a cow-killer," he says, "but I'm no murderer!"
He felt that if he participated in the cover-up, he would be complicit in the knowing exposure of millions of innocent humans to mad cow disease, a brain-eating medical condition with no cure.
This is a story corporate media got but didn't run. We bring it to you again, first hand from the man who killed the mad cow.
The Organic Consumers Association (OCA) website below is offered to point viewers toward current articles, links, and actions they may wish to take regarding Mad Cow Disease.
http://www.organicconsumers.org/madcow.cfm
Quoted from the OCA website:
"Join tens of thousands of citizens and sign the Mad Cow USA-Stop the Madness petition, demanding that the US Government adopt and enforce the same strict standards required by the European Union and Japan:
1) Mandatory testing for all cattle brought to slaughter, before they enter the food chain.
2) Ban the feeding of blood, manure, and slaughterhouse waste to animals.
3) Stop harassing farmers and food processors who are interested in independently testing their own beef."