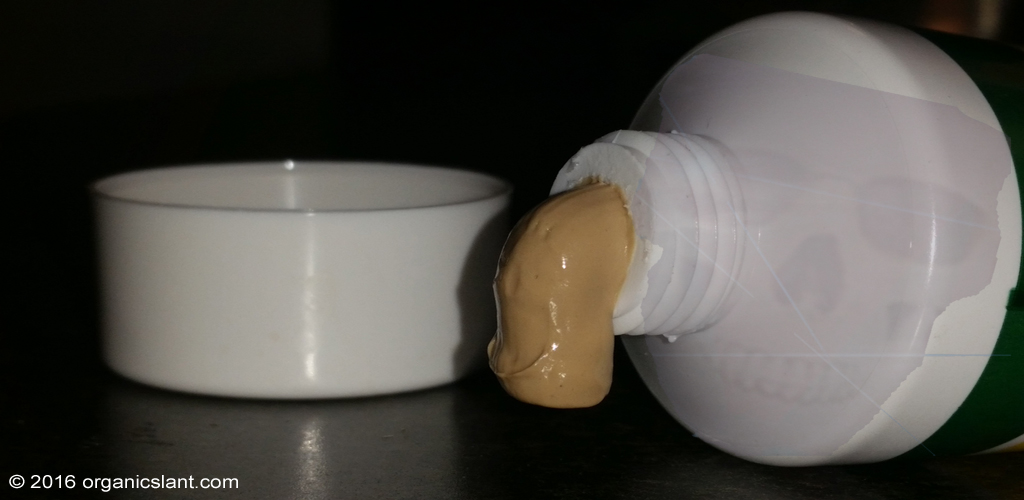 You might not think twice about the chemicals in your cosmetics, in the way you would worry about absorbing chemicals from food, but that's what happens every time you brush your teeth.
And with the ever increasing knowledge about the harm that some of these chemicals are doing, it certainly is something to worry about.
 The government works with the industry, purposefully allowing the use of chemicals that are banned overseas and ignoring blatant hazards about health in order to make the maximum profit. For example, Colgate has been selling "Colgate Total"  for nearly 20 years, and the FDA has just now 
FINALLY gotten around to banning its active ingredient triclosan
it was banned from soaps and other product, but not toothpaste.
The FDA is clearly not interested in the health of consumers and are more interested in protecting certain corporations.
Packaging can be very deceptive, sticking the word 'natural' on a box means nothing and more often than not what's in the box is far from natural.
Here is a list of the things you really need to look out for that may be hiding in your toothpaste:
Formaldehyde-Releasing Preservatives: There is a long list of toothpaste preservatives that release small amounts of formaldehyde right into your mouth. This carcinogen is easily absorbed through the mucosal lining of the mouth. The US. has no restrictions on formaldehyde unlike Canada or Europe, there is no checks made to see how much formaldehyde products contain. Preservatives to watch out for on the label: DMDM hydantoin, diazolidinyl urea, imidazolidinyl urea, polyoxymethylene urea, methenamine, quaternium-15, sodium hydroxymethylglycinate, 2-bromo-2-nitropropane-1,3-diol (Bromopol), 5-bromo-5-nitro-1,3 dioxane (Bronidox), and glyoxal.
GMOs: Unless it is certified organic or non-GMO verified, you might be supporting Monsanto with your toothpaste. GMO ingredients to look out for and the GMO crops they are usually derived from: Glycerin (GMO soy, cotton, or canola oil), Citric Acid (GMO sugar), Xanthan Gum (GMO sugar), Xylitol (GMO corn), and Lecithin (GMO soy).
PEGs (polyethylene glycols) and Propylene Glycol: These ingredients help the other dangerous ingredients penetrate the skin and get into the bloodstream exposing you to more toxins.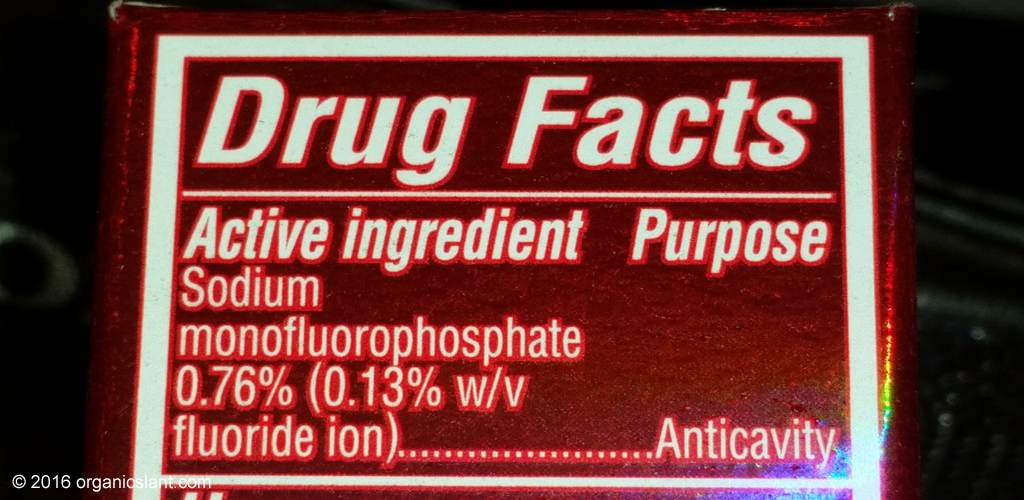 Popular Toothpaste brands to avoid all costs:
Below is a lost of the worst toothpaste brands to buy and remember to read the packaging carefully of any brand you do consider buying.
Crest
Colgate
Arm and Hammer
Plus White Whitening
Watch out for some "natural" toothpastes too…
Desert Essence, Tom's of Maine, Jason, Honest, Spry, Nature's Gate and Kiss My Face toothpastes did not rank well at all… and they are sold in natural food markets everywhere. Some of these toothpastes contain carrageenan, foaming agents, possible toxic contaminants or potential GMOs.