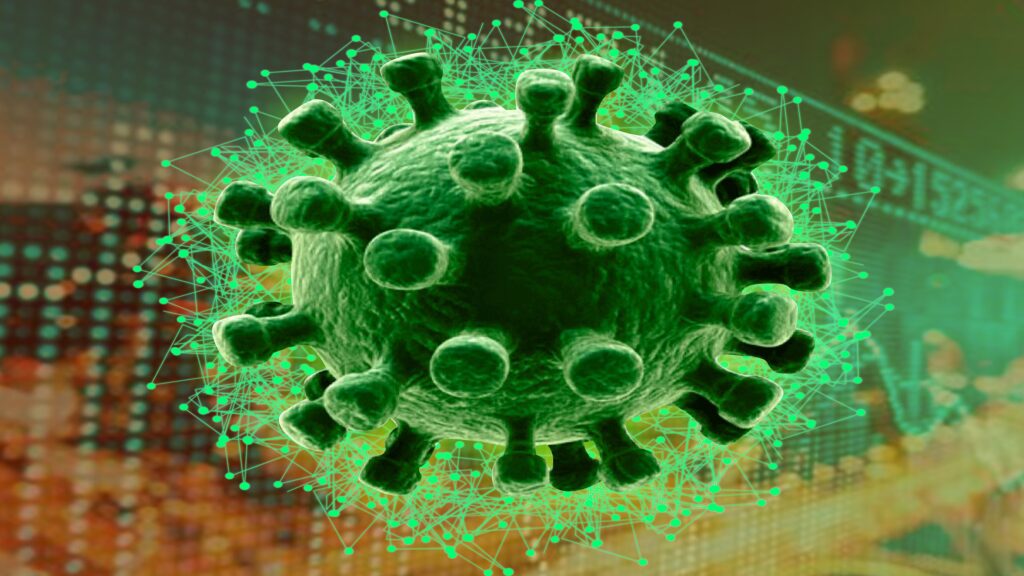 The effects of vitamins C, D, E, zinc, selenium and omega-3 fatty acids on the immune system and the possible benefits to those suffering from COVID-19 are presented.
These are particularly pertinent in the vulnerable elderly population, who represent a disproportionate burden of morbidity and mortality in these times. All of the nutrients mentioned have a feasible role in the support of COVID-19 patients.
Supplementation of higher dosage of vitamins D, C and zinc may have a positive effect during COVID-19 infection. However, clinical trials based on the associations of diet and COVID-19 are lacking.
Some clinical studies have been registered and are currently being conducted to determine the effectiveness of certain nutrients in patients with COVID-19.
Hopefully, the results of these trials will clarify the use of micronutrients during SARS-CoV-2 infection.
It is also important to investigate other important immunomodulatory micronutrients such as vitamin B in COVID-19, to further explore the role of nutrition in disease outcomes.
On balance, given the negligible risk profile of supervised nutritional supplementation, weighed against the known and possible benefits, it appears pertinent to ensure adequate, if not elevated intake of these key vitamins and minerals in people both at risk of, and suffering from COVID-19.
IMMUNE C PLUS ADVANCE COMPLEX supports many biochemical reactions in your body including:
Collagen, tissue repair, iron absorption, immune system, wound healing, cartilage, bones, teeth, antioxidant, free radicals, heart health, arthritis, muscle relaxation, contraction, nerve function, blood clotting and circulation, energy, exercise performance and pressure.
Aids depression, anti-inflammatory, migraines, headaches, insulin resistance, PMS symptoms, mucus membranes, scurvy nose, infections, viruses, skin health.
Supports retention of vitamin C, joint, libido, taste buds, sperm production, muscle strength, calcium absorption, weight loss, hair and protein growth, healthy aging for your body and mind.
Ingredients: Vitamin C (as Calcium Ascorbate, Magnesium Ascorbate, Calcium Threonate) + Zinc (as Zinc Bisglycinate Chelate)( TRAACS™) + Vitamin D3 (as Cholecalciferol) + Acerola (as Malpighia glabra L.)(Fruit) [standardized to contain 25% vitamin C] + Ginger (as Zingiber Officinale) + Rutin [standardized to contain 95% Sophora japonica ] + Bitter Orange (as Citrus Aurantium L) [standardized to contain 50% hesperidin] + Rose Hips (Rosa Canina)(Fruit) [standardized to contain 10% vitamin C] + Copper (as Copper Bisglycinate Chelate)( TRAACS™) + Selenium (as Selenium Glycinate)(Albion™) + Quercetin [standardized to contain 98% flower Sophora flavescens] + Echinacea Purpurea (Root) [10:1 Std.]
Warnings

Always read the label
Follow the directions for use
If symptoms persist talk to our health professional
Supplements may only be assistance if dietary intake is inadequate
Not recommended for use during pregnancy & breastfeeding, unless professionally prescribed
If you have any pre-existing conditions, or are on any medications always talk to your health professional before use
Some products should be ceased at least two weeks before any elective surgery, please confirm with your health professional
Information

MADE IN THE USA AND TESTED FOR PURITY AND SAFETY: Our High Potency Superior Absorption Immune C Advanced Complex Capsules are manufactured right here in the USA. Immune C Advanced Complex is Made with an easy to swallow vegan capsule form that helps boost healthy immune levels
HIGHLY BIOAVAILABLE FORM OF IMMUNE C ADVANCED COMPLEX: Has minerals in chelating form that are able to greatly enhance the bioavailability of Ingredients making them highly absorbable. PROMOTES IMMUNE HEALTH: Research showed that Immune C Advanced Complex promotes and boost your immune system
Kappa Nutrition ultrapure immunity boost defense formula features 11 ingredients, vitamin C non-acidic + Zinc + Vitamin D3 + Acerola + Ginger + Rutin + Bitter Orange + Rose Hips + Copper + Selenium + Quercetin, to help strengthen the body's defenses to keep you protected year round with extra immunity support. Promotes antioxidant activity: Kappa Nutrition Immune C has powerhouse antioxidant ingredients to help fight off free radicals that can damage cells and impact immune health
Dr. approved formula: Kappa Nutrition capsules were expertly formulated with the best quality ingredients to support a healthy immune system. Plus, this exclusive formula is doctor recommended and approved so you can feel confident knowing you're getting a quality dietary supplement to keep you feeling great year-round
100% satisfaction money-back guarantee: Kappa Nutrition wants you to be fully satisfied! That's why every order is backed by a 100% satisfaction guarantee so you can shop with confidence. If not satisfied with the product, you are protected by the no questions asked, money-back guarantee
DirectionsSUGGESTED USE: Adults, as a dietary supplement, take (2) capsules daily with food in the morning or as directed by a healthcare professional.
Legal Disclaimer Statements regarding dietary supplements have not been evaluated by the FDA and are not intended to diagnose, treat, cure, or prevent any disease or health condition.