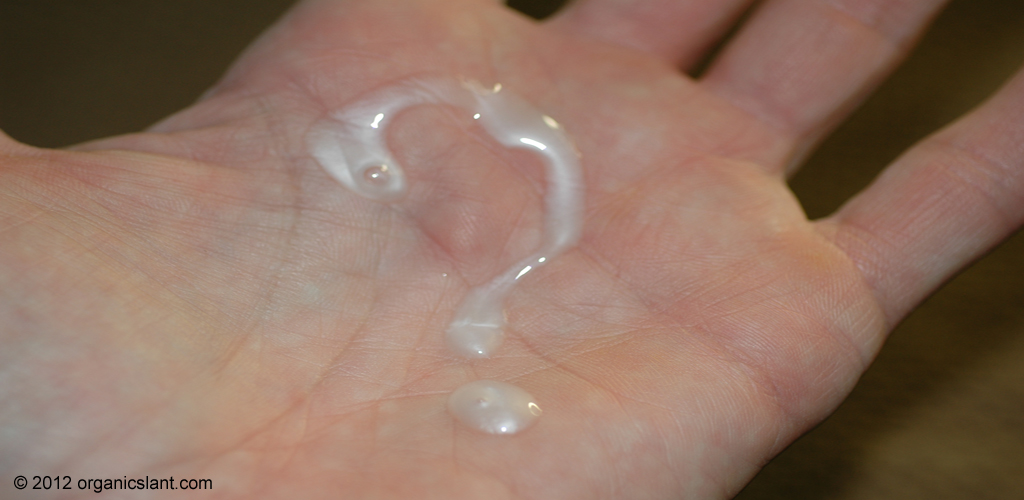 The active ingredient in most antibacterial products is triclosan, an antibacterial agent that kills bacteria and inhibits bacterial growth. But not only does triclosan kill bacteria, it also has been shown to kill human cells.
Presumably, when people buy antibacterial soap, the idea is to kill bad germs and promote health. But over the years, scientists and public health advocates have worried that triclosan — a common chemical in antibacterial soap — may actually do more harm than good.
Triclosan was introduced into consumer products in 1995. Antibacterial ingredients have become so prevalent in the United States that there are now antibacterial soaps, laundry detergents, shampoos, toothpastes, body washes, dish soaps and many household cleaning products.
In the study, published in the March 2, 2004 journal Annals of Internal Medicine, people who used antibacterial soaps and cleansers developed cough, runny nose, sore throat, fever, vomiting, diarrhea and other symptoms just as often as people who used products that did not contain antibacterial ingredients.
The researchers pointed out that most of the symptoms experienced by the study participants are typically caused by viruses, which the antibacterial soaps don't protect against. And for the symptoms like vomiting and diarrhea, which may be caused by bacteria, the people who used regular soaps had no greater risk than those who used antibacterial products.
The latest warnings come from a team of researchers who ran a series of tests that showed that triclosan hindered muscle performance in isolated cells and in animals. Writing in the Proceedings of the National Academy of Sciences, UC Davis toxicologist Isaac Pessah and colleagues reported that exposure to the chemical in doses similar to what a person or animal might encounter in everyday life, impaired isolated muscle cells' ability to contract; decreased heart function and grip strength in mice; and slowed swimming activity in fathead minnows.
According to an FDA fact sheet, concerns about how triclosan has affected animals in studies, and whether its use might contribute to antibacterial resistance, have led the agency to review the safety of triclosan in products it regulates.  But the FDA also noted that the chemical is not yet proven to be hazardous to humans.
Part of an increasing trend, health care and cosmetics giant Johnson and Johnson has announced that it will soon begin phasing out a number of potentially dangerous chemicals from its personal care brands, including the antibacterial.
While the company downplayed any need for concern over the safety of triclosan, it also hinted that it was uncomfortable with growing body of science linking triclosan to a number of health concerns. The phase out is scheduled to be complete by the end of 2015.
On a website the company developed specifically regarding the chemical phase out, it stated, in part,
"In recent years, some questions have been raised about the potential environmental impact of triclosan. And some have questioned whether its use may promote the emergence of antibiotic-resistant bacteria. While current science has not demonstrated evidence for these concerns, the issues will be studied further and are likely to be discussed for some time… Despite triclosan having a long and extensive history of safe use, we want you to have peace of mind. So we have set a goal to phase out triclosan in our beauty and baby care products. We have made significant progress in developing alternatives that will allow us to replace triclosan."
Although Johnson and Johnson publicly denies the evidence that triclosan can pose serious risks for human health, research is increasingly revealing its many causes for concern. Recently, researchers from the University of California at Davis and the University of Colorado found that the chemical impairs muscle function in fish and mice and stated the results they found show "strong evidence that triclosan could have effects on animal and human health at current levels of exposure." Triclosan is an endocrine disruptor and has been shown to affect male and female reproductive hormones and possibly fetal development. It is also shown to alter thyroid function, and other studies have found that due to its extensive use in consumer goods, triclosan and its metabolites contaminate waterways and are present in fish, umbilical cord blood and human milk. The U.S. Centers for Disease Control and Prevention (CDC) also found that triclosan is present in the urine of 75% of the U.S. population, with concentrations that have increased by 50% since 2004.
Johnson and Johnson did not provide a list of which of its products contain triclosan, but some of the company's personal care brands include Aveeno, Neutrogeena, RoC, Clean & Clear, and Lubriderm. A partial list of consumer products known to contain triclosan can be found on Beyond Pesticides' Antibacterials page. Triclosan is present in hundreds of consumer products ranging from antibacterial soaps, deodorants, toothpastes, cosmetics, fabrics, toys, and other household and personal care products, appearing in some of these products in a formulation known as Microban. Be sure to always read the ingredient list on the label of any personal care product or product that is labeled as "antimicrobial" that you use or consider buying.
Triclosan Downstream
The Environmental Protection Agency in 1998 estimated that more than 1 million pounds of triclosan were produced annually in the United States. The compound is being found increasingly in human bodies, including in plasma, urine and breast milk, due to higher production. Because factories aren't able to contain all of the chemical, it's also leaking more and more into the environment.
Over 90 percent of triclosan products are washed down the drain. Once down the drain, they wreak havoc with the environment – converting to highly toxic forms of dioxin, accumulating in sewage sludge (biosolids), contaminating waterways, and destroying fragile ecosystems. USDA scientists found that triclosan is only slowly degraded in biosolids and persists at low levels in the environment for long periods of time. Biosolids are typically recycled onto agricultural lands. This persistent chemical can then be taken up and translocated in plants like the soybean, a cornerstone of the American diet.
According to the U.S. Geological Survey, triclosan is one of the most frequently detected compounds and at some of the highest concentrations in U.S. waterways. Triclosan has been detected in wastewater, biosolids, surface water, and sediments. Once in water, triclosan metabolites bioaccumulate in the bodies of fish, shellfish and crustaceans. In amphibians, triclosan disrupts the thyroid hormone, resulting in reproductive and developmental effects. The prevalence of triclosan in the nation's waterways is a cause for concern since triclosan is converted into several toxic compounds including various forms of dioxin and dioxin-like compounds when exposed to sunlight in an aqueous environment.
Canadian officials announced that they are set to declare triclosan toxic to the environment, an action which triggers a process to find ways to curtail a chemical's use, including a possible ban in a range of personal-care products.
Avoid products containing triclosan. Check your label. Is it labeled "antibacterial, antimicrobial, microban, biofresh?" If yes, then skip it.
Confused?  Concerned?  Stick with regular soap and water while scientists and regulators continue working to figure it out.
Read the abstract of the PNAS triclosan study here