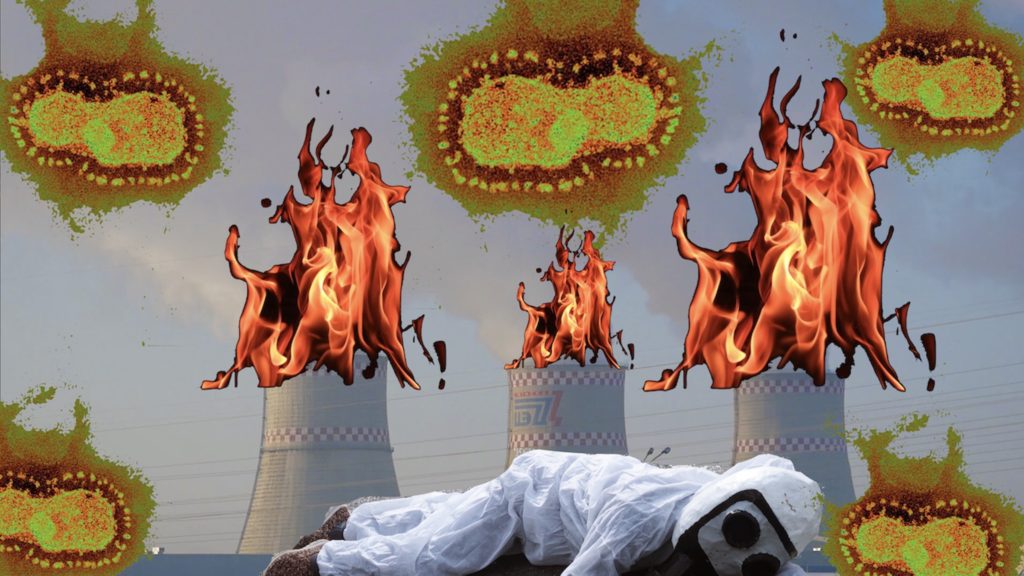 In the 1981 novel, "The Eyes of the Darkness," it tells of a Chinese military lab that creates a virus as part of its biological weapons program.
The lab is located in Wuhan, which lends the virus its name, Wuhan-400.
A chilling literary coincidence or a case of writer as unwitting prophet?
In The Eyes of Darkness, a grieving mother, Christina Evans, sets out to discover whether her son Danny died on a camping trip or if – as suspicious messages suggest – he is still alive.
She eventually tracks him down to a military facility where he is being held after being accidentally contaminated with man-made microorganisms created at the research centre in Wuhan.
In another strange coincidence, the Wuhan Institute of Virology, which houses China's only level four biosafety laboratory, the highest-level classification of labs that study the deadliest viruses, is just 32km from the epicenter of the current coronavirus outbreak.

Wuhan-400 = 2020 (20 x 20)
wuhan-400 =2020 (20×20)

— Ingrid Corbridge (@ingridcorbridge) February 11, 2020