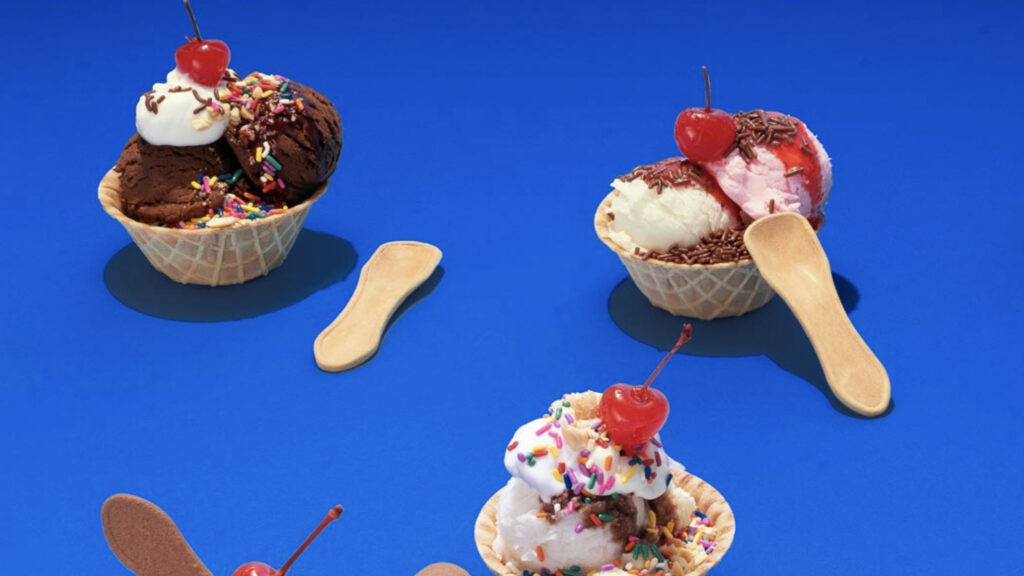 Incredible Eats is on a mission to remove plastic waste from the ocean.
By 2050, there will be more plastic than fish in our oceans (by weight). You can help preserve nature by switching from plastic and eating your spoon. Our neighbors in the ocean deserve it. Make your next picnic or party as incrEDIBLE as you are.
The spoons come in a variety of both sweet and savory flavors, including chocolate, vanilla, black pepper, masala, oregano chili, and plain. The plant-based ingredients of the spoon consist of non-GMO wheat, corn, oats, brown rice, and chickpeas.
Edible and biodegradable utensils seem like a promising solution to plastic spoons.
Truly Sustainable: Plastic cutlery takes 1000 years to decompose – compostable products take equally as long if thrown in the trash. This makes Edible Spoons the most ECO-Friendly option for your special occasion.
Durable: Each Spoon comes individually wrapped in a recyclable paper sleeve and will hold its structure for 30 minutes in an ice cream or a hot soup.
Lightly Flavored: Made with a base of wheat, oat, corn, chickpea, and barley with a minimal amount of sweetness to preserve the taste of your treat.
Earth-Saving: 100 million plastic utensils are used every day. As the first company to mass-produce edible cutlery, you can help us grow to put an end to this crisis. Saving the planet never tasted this good!
Includes 1 box with 30 single-serve 7gm edible spoons. Individually wrapped for freshness and great taste. Fresh for 1 year past date on wrapper.
Surprise 🎉 You can eat your spoon, kiddos! 💡 Cute Parent Tip: Write a love note to your kiddo on our biodegradable paper wrapper for them to read at lunch! 😋💚 #plasticfreelunch #ecosolution #endplasticpollution #zerowastelunch pic.twitter.com/MQdUxZZARZ

— incrEDIBLE aka eat_the_spoon (@ecoincredible) October 15, 2021