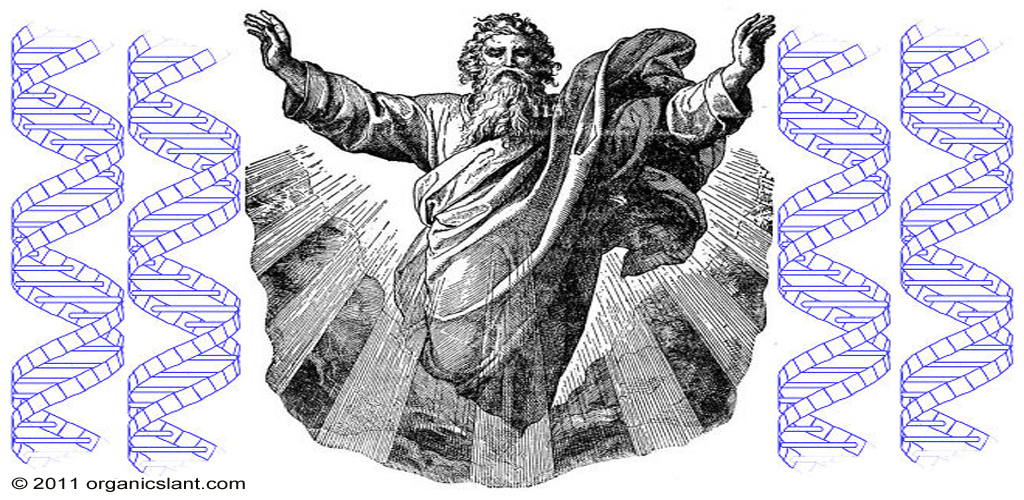 A genetically modified organism (GMO) or genetically engineered organism (GEO) is an organism whose genetic material has been altered using genetic engineering techniques.
These techniques, generally known as recombinant DNA technology, use DNA molecules from different sources, which are combined into one molecule to create a new set of genes. This DNA is then transferred into an organism, giving it modified or novel genes. One method is by using a gun to violently smash a gene anywhere into the DNA strand of a plant or organism with the hopes that the gene will be expressed.
How are genetically modified foods affecting our health, the environment and the world we live in. The mixing of plant and animal kingdoms into our food supply may be contributing to disease thru fractured dna. Mutating the genetic code of our healthy bacteria is incredibly dangerous because healthy bacteria live inside us for a reason. The immune system may be reacting to the foreign dna.
I know it may sound pretty drastic when I call gene manipulation; genetic blasphemy. The word blasphemy comes from the Greek = 'I injure'. a synonym of blasphemy is desecration. The definition of desecration is the act of depriving something of its sacred character. GMOs are desecrating virgin dna that has never had synthetic dna regenerating with it. The worlds dna has forever been altered.
Up till a short time ago, say 200 years, their was no combining genes of different kingdoms into one organism. Humans being born today and here after, from the minute they are born are being introduced to GMO's without most, if not all parents, knowing (GMO infant formula). Genetic engineering is as old as time itself, and is an important part of evolution. The problem is we are mixing the genes from opposite kingdoms. Fish were not meant to be crossed with plants and vice versus. It is one thing to hybridize plants for the demand of beautiful plants for our landscaping, thou that has come with consequences; non-native species introduction. It is a totally different situation when it comes to the essentials for life, the food system, from which we rely on for sustenance. We are digesting this manipulated food supply, not even realizing how much it is effecting our health.
In 1989, dozens of Americans died and several thousands were afflicted and impaired by a genetically modified version of the food supplement L-tryptophan creating a debilitating ailment known as Eosinophilia myalgia syndrome (EMS). Released without safety tests, there were 37 deaths reported and approximately 1500 more were disabled. A settlement of $2 billion dollars was paid by the manufacturer, Showa Denko, Japan's third largest chemical company destroyed evidence preventing a further investigation and made a $2 billion dollar settlement. Since the very first commercially sold GM product was lab tested (Flavr Savr) animals used in such tests have prematurely died.
If one believes that our body is a temple, then by adding these synthetic bricks to our sacred dwelling, GMO's are injuring and are depriving me of my sacred character. I don't want synthetic dna replacing my all-natural dna that is in charge of replicating genes. Just because we think we know what we are doing, doesn't mean we do.
We don't understand fully the microcosm that is beyond the gene. Why don't we really call it what it really is, it should be called DNA modified organism (DNAMO). That way more people will realize that manipulation the DNA is what's happening here.
With the advent of technology to excelerate the progress into gene research, there seems to be no line drawn on what can be created. When was the last time a farmer crossed a jellyfish with an ear of corn? Or swine with a tomato? Yet this is what Monsanto has accomplished.
We are meddling in nature without a full understanding of the effects it is doing to nature, and the likely ill effects on both humans and the wildlife/plant life that we share this planet. There doesn't seem to be alot of research, but there are more studies coming out, disputing the fact that these manipulated substances are safe, but in fact, killing laboratory animals.
The food sources that we eat are loaded with GMOs. One study found 93 percent of unborn babies with GM food toxins in their blood. We are becoming guinea pigs for these products. There is so much of it in our food, it's hard to understand the synergy effect that it has on other GMOs already present in our body.
Now it looks like the Obama administration wants to approve the release of GMOs in wildlife areas. What irritates me is the fact that who ever is behind this seems to think they can do a better job than mother nature. Almost every time we release a new control to help with another control, it seems like we only exacerbate the situation and only make it worse. Let nature govern its own laws and don't meddle and manipulate those laws to our liking. Nature has been in charge of it's own DNA for a millenia, up till now. We are forever changing the landscape of the laws, rules and elements of nature. If that is not playing god, I don't know what is.
Most people don't know about it. Most people don't care about it. But for the people who do care, if the products we use and ingest contain GMOs; they should be labeled. I assume that the products contain GMOs if the box or label does not have the NO-GMO label, so i avoid them. It is getting harder and harder to avoid them. I don't believe our conventional food supply is safe.
There isn't adequate research on GMOs before they're released to the public and eventually into our intestines, blood and become part of our dna. I don't want manipulated genes crafted by man. GMOs are contaminating the gene pool, not just for future generations, but for the rest of time. I really don't think we understand the consequences of our actions. Like Pandora's box, once it escapes, there is no way to turn back the clock. We better be very careful to what we are unleashing. Don't be a guinea pig to this mad experiment. Read labels. Say NO to GMO. I'm doing my part, now it's time for you to do yours. I talk about it as much as I can when out in public. You can even find me riding around town with my NO GMO plates.
NO GMO
List of genetically modified foods:
It's impossible to provide a complete list of genetically modified food (GM food) in the United States because there aren't any laws for genetically modified crops! Some estimates say as many as 30,000 different products on grocery store shelves are "modified". That's largely because many processed foods contain soy. Half of North America's soy crop is genetically engineered!
Rapeseed – Resistance to certain pesticides and improved rapeseed cultivars to be free of erucic acid and glucosinolates. Gluconsinolates, which were found in rapeseed meal leftover from pressing, are toxic and had prevented the use of meal in animal feed. In Canada, where "double-zero" rapeseed was developed, the crop was renamed "canola" (Canadian oil) to differentiate it from non-edible rapeseed.
Honey – Honey can be produced from GM crops. Some Canadian honey comes from bees collecting nectar from GM canola plants. This has shut down exports of Canadian honey to Europe.
Cotton – Resistant to certain pesticides – considered a food because the oil can be consumed. The introduction of genetically engineered cotton plants has had an unexpectedly effect on Chinese agriculture. The so-called Bt cotton plants that produce a chemical that kills the cotton bollworm have not only reduced the incidence of the pest in cotton fields, but also in neighboring fields of corn, soybeans, and other crops.
Rice – Genetically modified to contain high amounts of Vitamin A. Rice containing human genes is to be grown in the U.S.. Rather than end up on dinner plates, the rice will make human proteins useful for treating infant diarrhrea in the developing world.
Soybean – Genetically modified to be resistant to herbicides – Soy foods including, soy beverages, tofu, soy oil, soy flour, lecithin. Other products may include breads, pastries, snack foods, baked products, fried products, edible oil products and special purpose foods.
Sugar cane – Made resistant to certain pesticides. A large percentage of sweeters used in processed food actually comes from corn, not sugar cane or beets. Genetically modified sugar cane is regarded so badly by consumers at the present time that it could not be marketed. successfully.
Tomatoes – Made for a longer shelf life and to prevent a substance that causes tomatoes to rot and degrade.
Corn – Resistant to certain pesticides – Corn oil, flour, sugar or syrup. May include snack foods, baked goods, fried foods, edible oil products, confectionery, special purpose foods, and soft drinks.
Sweet corn – Genetically modified to produce its own pesticide. Officials from the US Food and Drug Administration (FDA) have said that thousands of tonnes of genetically engineered sweetcorn have made their way into the human food supply chain, even though the produce has been approved only for use in animal feed. Recently Monsanto, a biotechnolgy food producer, said that about half of the USA's sweetcorn acreage has been planted with genetically modified seed this year.
Canola – Canola oil. May include edible oil products, fried foods, and baked products, snack foods.
Potatoes – (Atlantic, Russel Burbank, Russel Norkatah, and Shepody) – May include snack foods, processed potato products and other processed foods containing potatoes.
Flax – More and more food products contain flax oil and seed because of their excellent nutritional properties. No genetically modified flax is currently grown. An herbicide-resistant GM flax was introduced in 2001, but was soon taken off the market because European importers refused to buy it.
Papaya – The first virus resistant papayas were commercially grown in Hawaii in 1999. Transgenic papayas now cover about one thousand hectares, or three quarters of the total Hawaiian papaya crop. Monsanto, donated technology to Tamil Madu Agricultural University, Coimbatore, for developing a papaya resistant to the ringspot virus in India.
Squash – (yellow crookneck) – Some zucchini and yellow crookneck squash are also GM but they are not popular with farmers.
Red-hearted chicory – (radicchio) – Chicory (Cichorium intybus var foliosum) is popular in some regions as a salad, especially in France and Belgium. Scientists developed a genetically modified line of chicory containing a gene that makes it sterile, simply facilitating the production of hybrid cultivars. Today there is no genetically modified chicory on the market.
Cotton seed oil – Cottonseed oil and linters. Products may include blended vegetable oils, fried foods, baked goods, snack foods, edible oil products, and small goods casings.
Tobacco – The company Vector has a GMO tobacco being sold under the brand of Quest® cigarettes in the U.S. It is engineered to produce low or no nicotine.
Meat – Meat and dairy products usually come from animals that have eaten GM feed.
Peas – Genetically modified (GM) peas created immune responses in mice, suggesting that they may also create serious allergic reactions in people. The peas had been inserted with a gene from kidney beans, which creates a protein that acts as a pesticide.
Vegetable Oil – Most generic vegetable oils and margarines used in restaurants and in processed foods in North America are made from soy, corn, canola, or cottonseed. Unless these oils specifically say "NON-GMO" or "Organic", it is probably genetically modified.
Sugarbeets – May include any processed foods containing sugar.
Dairy Products – About 22 percent of cows in the U.S. are injected with recombinant (genetically modified) bovine growth hormone (rbGH).
Vitamins – Vitamin C (ascorbic acid) is often made from corn, vitamin E is usually made from soy. Vitamins A, B2, B6 and B12 may be derived from GMOs as well as vitamin D and vitamin K may have "carriers" derived from GM corn sources, such as starch, glucose, and maltodextrin.
Future planned applications of GMOs are diverse and may include drugs in foods, for example, bananas that produce human vaccines against infectious diseases like Hepatitis B, metabolically engineered fish that mature more quickly, fruit and nut trees that yield years earlier, and plants that produce new plastics with unique properties.